The CuraWest Experience
At CuraWest we offer an integrated, multi-staged program of addiction recovery in Denver, Colorado. We take an individualized approach to medical detox and residential treatment, customizing treatment plans that focus on physical, mental, emotional, and spiritual healing. Our program begins with a short stay in our inpatient detox center, where clients undergo a safe, pain-free drug or alcohol withdrawal. During detoxification clients are overseen and treated by a team of licensed medical professionals. Once a client has been physically stabilized, they have the option of transitioning directly into the residential portion of our program. During residential treatment clients heal on a comprehensive basis while developing and honing the skills they need to maintain sobriety once treatment concludes. 
The CuraWest Experience was carefully developed by a team of compassionate and experienced professionals in the fields of substance use and mental health. In addition to treating the implications of alcoholism and drug addiction, we offer trauma-informed therapy, psychiatric services, and a range of holistic approaches. Our all-inclusive and individualized recovery program actively prepares clients for success in every aspect of their lives. Active addiction is wholly devastating for everyone involved, and "getting better" concerns much more than medication and cookie-cutter approaches to clinical care. At CuraWest we prioritize the individual, creating personalized treatment and aftercare plans that deliberately meet each distinct clinical need. The loved ones of our clients are encouraged to stay involved in the treatment process as they learn to set boundaries and ensure their own personal needs are being met. 
To learn more about our multi-staged program of drug and alcohol addiction recovery, or to get started on your own personal recovery journey, contact us today. 
A Multi-Phased Program of Recovery
Because active addiction impacts all areas of our lives, entering into a multi-staged recovery program is often ideal. Medical detox is an important first step — but what happens once you have undergone withdrawal and achieved physical stabilization? Returning home immediately after medical detox might set a newly sober individual up for failure. Psychological cravings are still intense, and unless a client has recently completed a multi-staged program, the skills necessary to avoid relapse have not been developed. 
At CuraWest we believe the length of time a client stays engaged in treatment is directly reflected in their subsequent sobriety. In most cases, medical detox takes anywhere between three days and two weeks, depending on the type of substance being used and the severity of the substance use disorder. Clients are encouraged to transition directly into our residential treatment program once they have been stabilized, where they will continue healing for up to another three weeks. Like every aspect of our program, length of stay is customized based on the unique needs of the individual. We will not keep a client engaged in treatment for longer than necessary, and we try to avoid discharging a client before they are fully ready to stand on their own two feet. 
To learn more about the separate stages of our continuum of care, contact us today.
What is addressed in Phase 1?
Stabilization
Assessment
Education
Motivation
How long is Phase 1?
A client's duration in this phase is based on whatever is deemed clinically appropriate. Typically it is 3-10 days.
Goals:
Medical Stabilization
Freedom From Obsession
Development of New and Healthy Patterns
What Traditional Treatment Aligns to this Phase?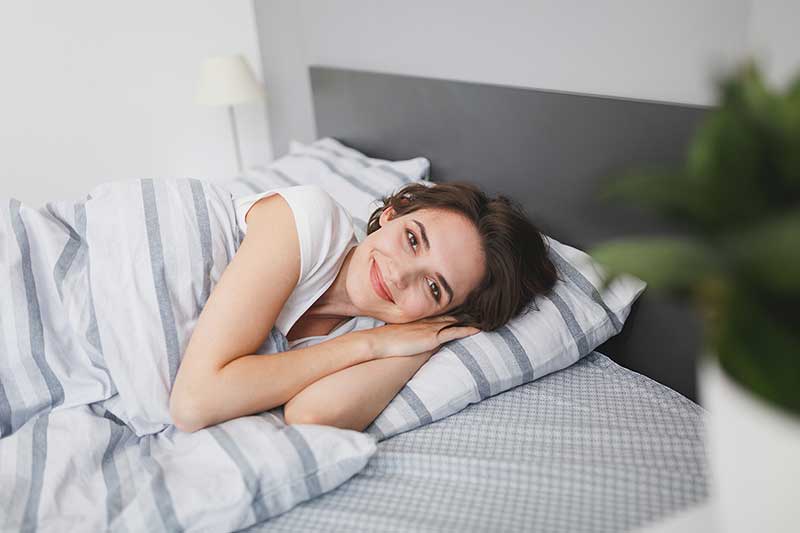 Stabilization
Medical detox is a crucial stage on every journey of addiction recovery. The physical and psychological symptoms associated with drug and alcohol withdrawal can be unpredictable and can result in serious complications when left untreated. At CuraWest we have composed a team of licensed medical professionals and compassionate support staff members who work together to provide the safest, most comfortable detox experience possible. 
As soon as you arrive at our Denver, Colorado detox center, you will undergo a detailed medical assessment. The assessment will help our treatment team determine which detox methods are going to be the most beneficial for your unique case. In some instances, medications will be administered under the supervision of a nurse practitioner. In addition to medication management we offer therapeutic care, holistic detox methods, and a thorough introduction to the remainder of the recovery process. Clients are encouraged to take advantage of the services we offer, and are welcome to relax in their well-appointed bedrooms as often as needed. Meals are provided and ancillary services focus on a return to physical health. 
Once withdrawal symptoms conclude and physical stabilization has been achieved, you have the option of transitioning into the residential portion of our program. This transition will be detailed in your personalized aftercare plan. 
What is addressed in Phase 2?
Identification of Destructive Patterns
Introduction of Outside Stressors & Related Management Techniques
Creation of a 12-Month Plan
Completion of Steps 1-7
How long is Phase 2?
A client's duration in this phase is based on whatever is deemed clinically appropriate. Typically it is 3-21 days.
Goals:
Identify Barriers Impeding Progress Towards Long Term Sobriety
Stress Management Techniques
Demonstration of Family Progress
Sound Judgement and Behavior Regarding Additional Privileges and Freedoms
What Traditional Treatment Aligns to this Phase?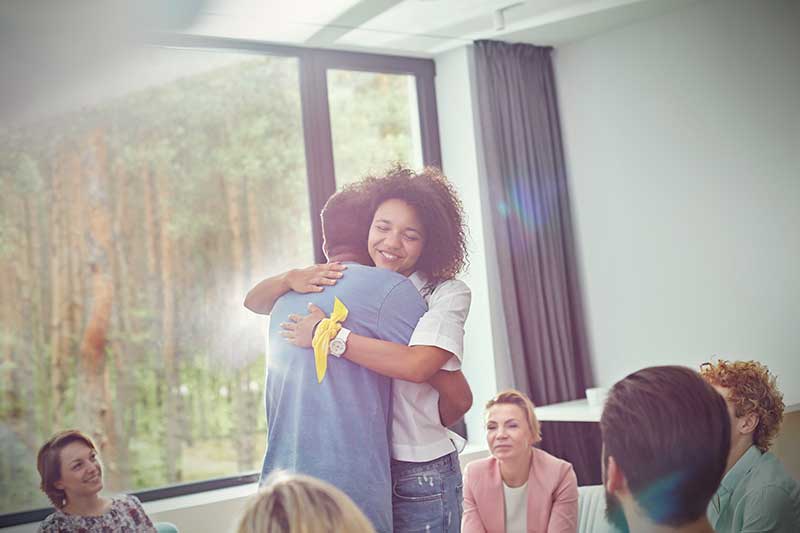 Motivation
Residential inpatient treatment is an important part of many addiction recovery journeys for a number of reasons. First of all, the period of time immediately following detox is the most vulnerable for those who are new to sobriety. Cravings are intense, and a person hasn't developed the skills they need to stay sober through challenging situations and uncomfortable emotions. Residential treatment provides a safe, secure, and substance-free environment during this particularly challenging time. Additionally, clients have access to a range of proven treatment options — all in one place. At CuraWest our residential program combines traditional talk therapy with innovative holistic approaches to recovery. Clients undergo full days of individual, group, and family therapy, interwoven with group outings, educational workshops, peer support meetings, and a range of other services and activities. We focus on healing the mind, body and spirit as we help lay a solid foundation for continued sobriety. Contact us today to learn more about our residential treatment program. 
What is addressed in Phase 3?
A Practical Application of the Immersion Method in Real Life Situations
With Our Help Clients Seek to Secure Active Employment, Education or Volunteerism
How long is Phase 3?
A client's duration in this phase is based on whatever is deemed clinically appropriate. Typically it is 1-3 months.
Goals:
Progress Towards Independent Living
Active and Independent Recovery Work
What Traditional Treatment Aligns to this Phase?
Reintegration
Once a client completes medical detox and inpatient treatment, it is crucial for them to keep up with their aftercare plan. Because substance use disorders are both chronic and relapsing, ongoing treatment is essential. In many cases this looks like a continuation of individual therapy and involvement in a 12 Step program (or a similarly-structured program). If you or your loved one suffers from an underlying mental illness, ongoing psychiatric care might be recommended. Your personal aftercare plan will be developed over the course of detox and residential treatment. Your assigned case manager and the remainder of your clinical team will create a unique plan that makes sense for you — one that takes your future schedule into account, and leaves no stone unturned. At CuraWest we care about much more than consistently providing quality clinical care — we want to see each of our clients thrive in the beautiful, fulfilling lives they build for themselves once treatment comes to an end.
Which Level of Care is Right for Me?
So, you have made the decision to seek help for an unmanageable substance use disorder. Admitting you can't do it on your own is an important initial step, and it is often the most difficult step to take. Where do you go from here? If you are looking for effective addiction treatment options in Denver, Colorado, CuraWest is available to help you begin your personal journey of recovery. In the vast majority of cases medical detox comes as a recommended first step. Not only does detox allow you the opportunity to undergo withdrawal in a safe and closely monitored environment, but it allows you to seamlessly continue with the next appropriate level of clinical care. When determining which level of care is right for you, we encourage you to ask yourself the following questions:
Have I attempted to quit on my own and been unable to do so, either because the withdrawal symptoms were so intense and uncomfortable or because cravings became overwhelming?

Have I successfully completed a multi-staged treatment program in the past, or is this my very first experience with addiction recovery?

Am I looking for a treatment program in Denver, Colorado, or am I willing to travel out of state for medical detox or inpatient treatment?

Do I have any co-occurring issues, like an underlying mental illness, unresolved trauma, or a behavioral addiction like compulsive gambling or an eating disorder?

Am I looking for demographic-specific treatment options, like a program specifically designed for working professionals?

Has my substance use disorder become moderate or severe; has it led to a wide range of serious personal consequences in my own life and the lives of those around me?
If you have no prior experience with addiction recovery and you have been suffering from a moderate or severe substance use disorder, residential treatment will always come recommended. However, residential treatment is not right for everyone. While we do not offer additional levels of care (like partial hospitalization and intensive outpatient treatment), we are happy to point you in the right direction. Our main goal is ensuring you receive the treatment you need in a timely manner. Contact us today to learn more.
Conclusion
If you or someone you love has been struggling with alcohol or drug addiction, CuraWest is available to help. Our multi-staged recovery program in Denver, Colorado focuses on healing the mind, body, and spirit while effectively preparing clients for continued success in sobriety — and in all they choose to do with their newfound freedom. Beginning your recovery journey is as easy as picking up the phone or contacting us directly through our website. As soon as you reach out, you will be put into contact with an experienced Treatment Advisor who will walk you through the remainder of our simple admissions process. We begin by conducting a brief pre-assessment to ensure our clinical program is a good fit for you. We offer free, no obligation health insurance benefit checks to those who are currently insured through a major regional or national provider. We offer additional coverage options for those who are underinsured or entirely uninsured, including self-pay and private pay. One of our priorities is ensuring Denver, Colorado residents and people in all surrounding areas have access to effective and affordable addiction treatment services. To learn more about our integrated treatment program or to get started on your own journey of addiction recovery, contact us  today.