Hope Starts Here
When you find yourself in the grip of drug & alcohol addiction, recovery can seem scary and impossible. At CuraWest we understand the unique issues substance use disorders can present for clients and their loved ones. Stop suffering and begin your healing today. Find out how >>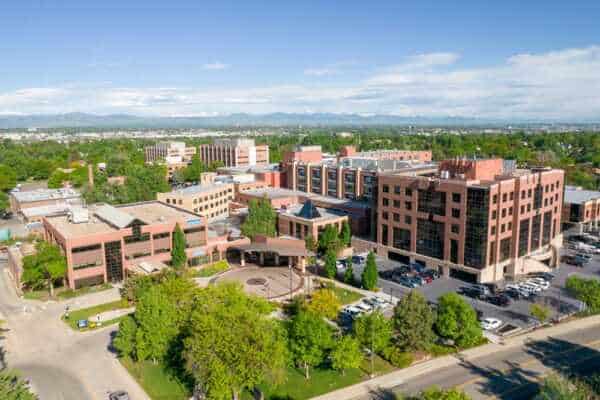 The Denver Area's Leading
Addiction Treatment & Recovery Center
The CuraWest Difference
At CuraWest we offer a drug and alcohol treatment program unlike any other in the Denver area. Instead of a hospital or "lock-down" facility, we provide our clients with a relaxed homestyle retreat, combined with expert clinical and medical care. Our treatment team is comprised of licensed and passionate staff with years of experience in drug & alcohol treatment. The CuraWest experience was created by top addiction treatment professionals using extensive feedback from clients to create a truly unique and highly effective program.
Clients entering CuraWest for addiction treatment can expect to be welcomed by a caring staff who fully understand substance use disorders. Our goal is to provide a safe and pain-free detox and a comprehensive residential program of recovery. Each client's treatment plan is individualized to meet their needs including therapy, group support and case management services. We also offer a range of comfort-based amenities including a private chef, private rooms and more.
Families & loved ones are able to be fully involved in helping plan their loved ones treatment goals if they choose. We are able to accept most private insurance plans, which means there potentially could be little to no out-of-pocket expenses for clients or their loved ones. Call to speak with our Treatment Advisors and begin your healing today.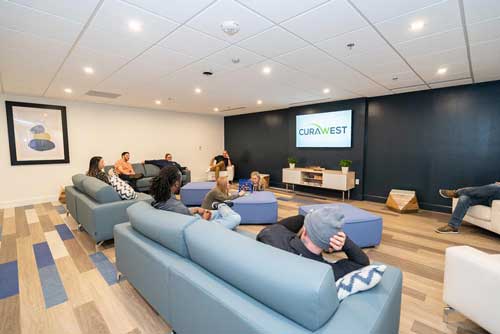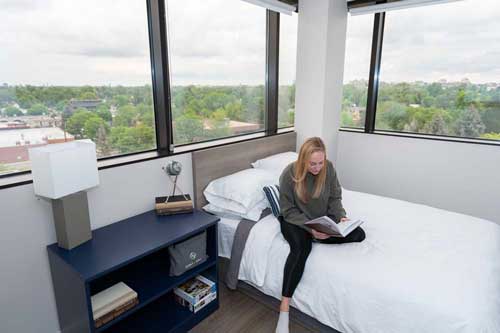 Nationally Accredited & Recognized
Our nationally accredited substance use detoxification & treatment center is one of the most highly respected programs in the country.
Nationally Accredited & Recognized
Our nationally accredited substance use detoxification & treatment center is one of the most highly respected programs in the country.
A Relaxed Retreat To Begin Recovery
Our newly renovated, state of the art facility is the perfect place to recover. Every aspect of our facility was designed to provide amenities and an atmosphere that supports the recovery journey.
Individual Focus – We focus on each client's unique needs

Highest Standards – We adhere to the highest standards

Homestyle Retreat – We give you all the comforts of home
Our facility helps clients by giving them a peaceful, serene, and comfortable homestyle environment combined with expert medical and clinical care.
Simple Straightforward Admissions
Our confidential admissions process is simple and straightforward. We understand how difficult it can be to for you or a loved one to find a treatment program. At CuraWest, we are committed to making admission as easy as possible. If for whatever reason, we are not the best fit for you or your loved one, we'll help you find a program that is.
Our Levels Of Care
The multi-step approach we offer has been proven to produce the best outcomes and long term recovery. The first step begins with a safe and comfortable withdrawal in our medically monitored detox center. After detox, clients transition into residential care, where the focus is intensive therapeutic intervention and healing of the mind, body, and spirit. After residential care, our case managers assist clients in locating aftercare support. The ideal transition following residential treatment is a slow reintegration into life, while maintaining a solid safety net if things get difficult. We do understand that not all clients have the ability to complete extended treatment programs. We offer medical detox as a stand-alone treatment option, as well as shorter stays in residential treatment.
Addiction Treatment Services
CuraWest offers a wide array of medical & clinical treatments. Not every treatment works for every client so we employ some of the top therapists in the area and offer a number of different therapy types. For clients struggling with dual-diagnosis or other mental health issues we offer regular visits with our psychiatrist and medical team. If it is effective in treating substance use disorder, chances are it is offered as a therapy at CuraWest.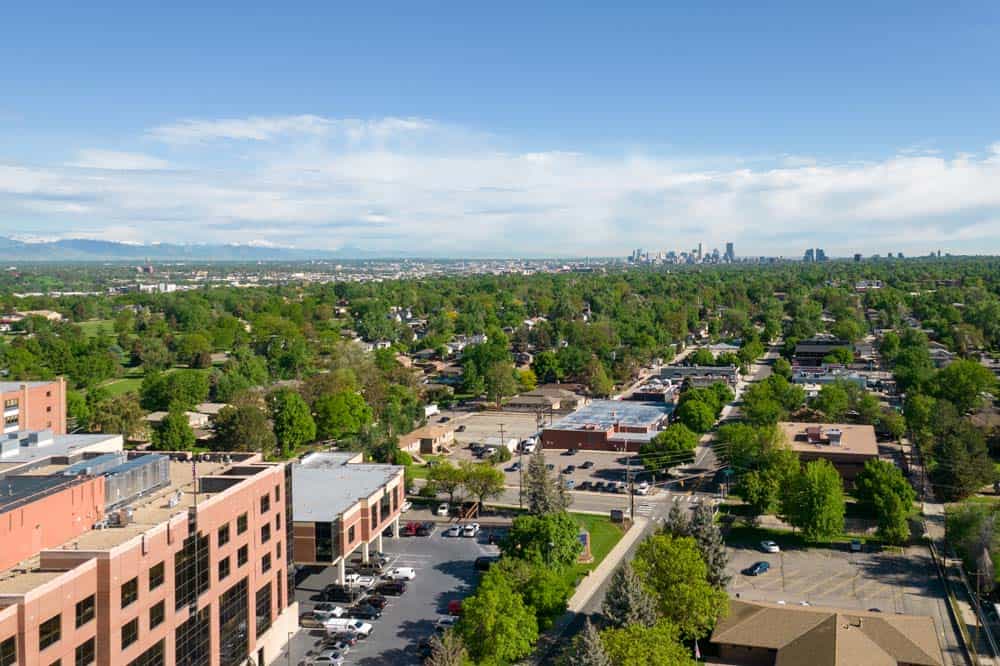 We believe a peaceful, serene environment is paramount in fostering growth in recovery. CuraWest is a brand new state of the art recovery facility with beautiful views of downtown Denver and the rocky mountains. 
The Holistic Program
We believe in exploring all paths to recovery for our clients. The holistic program at CuraWest goes beyond our traditional evidence-based clinical and medical treatments to provide alternative recovery options. Our mission is to provide each client with the tools for a new fulfilling life, free from the grips of addiction.
Detoxification Programs
CuraWest offers an individualized detox program for every client. Age, length of use, type of substance and co-occurring medical and mental health disorders determine the client's unique needs. This allows us to form an individualized treatment plan. See below for more information on detoxification based on the type of substance being used.
WHY SHOULD YOU CHOOSE CURAWEST?
Suffering from drug addiction not only harms you but can affect everyone around you, including family, friends, and employers. We understand – we've been there. CuraWest was founded and is led by people who understand what clients and their families are going through. We know the hopeless, alone, broken, tired, disappointed, fearful feelings of everyone involved. We believe recovery is possible for everyone, even the family. If you've been to treatment before and are feeling disappointed and let down, let us help you. It's time for you to get well. Call us today to make your first real move to recovery.
CuraWest's first priority is helping our clients successfully addiction treatment from drugs & alcohol with the absolute minimum amount of discomfort. Once in our care clients will also have the option to transfer to longer term treatment. If the client or their family is interested in aftercare solutions, our case management staff wil