Hope Starts Here
When you find yourself in the grip of drug & alcohol addiction, recovery can seem scary and impossible. At CuraWest we understand the unique issues substance abuse can present for clients and their loved ones. Stop suffering and begin your healing today. Find out how >>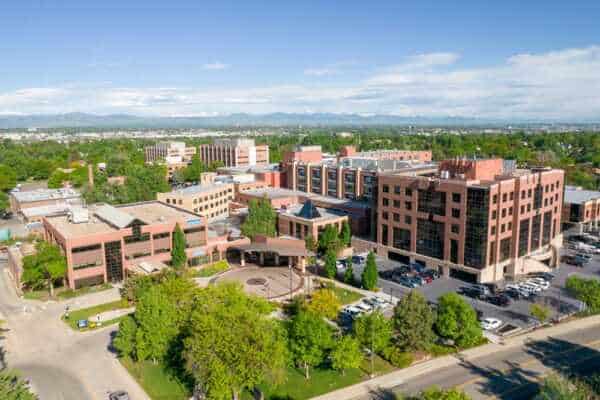 The Denver Area's Leading
Addiction Detox & Recovery Center
The CuraWest Difference
At CuraWest we offer a drug and alcohol detoxification program unlike any other in the Denver area. Instead of a hospital or "lock-down" facility, we provide our clients with a relaxed homestyle retreat, combined with expert medical care and supervision. Our medical team is comprised of licensed doctors and nursing staff with years of experience in drug & alcohol detoxification. The CuraWest experience was created by top addiction treatment professionals using extensive feedback from clients to create a truly unique and highly effective program.
Clients entering CuraWest for Detox can expect to be welcomed by a caring staff who fully understand substance use disorder and whose goal is to provide a safe and pain-free detox. Each client's treatment plan is individualized to meet their needs including optional therapy, group support and case management services. We also offer amenities unlike most other programs such as a private chef, private rooms and more.
Families & loved ones are able to be fully involved in helping plan their loved ones treatment goals if they choose. We are able to accept most private insurance plans, which means there potentially could be little to no out-of pocket expenses for clients or their loved ones. Call to speak with our Treatment Advisors and begin your healing today.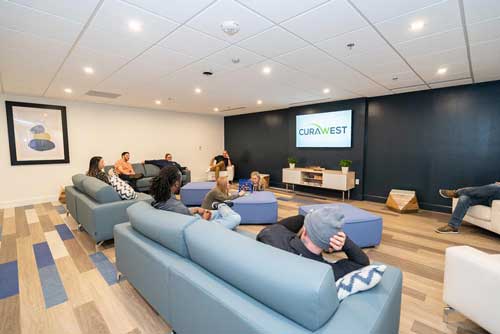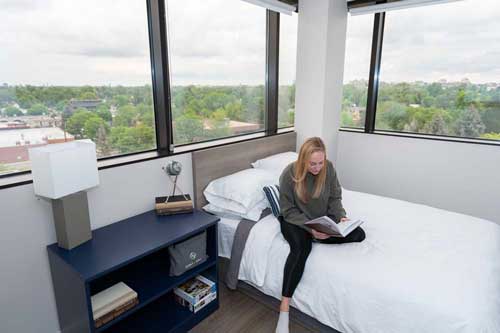 Nationally Accredited & Recognized
Our nationally accredited substance use detoxification & treatment center is one of the most highly respected programs in the country.
Nationally Accredited & Recognized
Our nationally accredited substance use detoxification & treatment center is one of the most highly respected programs in the country.
Reviews Of Our Services
Reviews From Around The Web
When my daughter said she needed help from over drinking and she wanted it now (today) CuraWest got her in. Her ins was going to make her wait 2 1/2 weeks. Opportunity was knocking and I had to grab for by daughter. I wasn't prepared for the price it was going to cost. CuraWest worked a fee out that my daughter could work with and we helped her out to get the rest paid. They are amazing and great communication on how things were going. When My daughter could call she sounded GREAT and thankful she was there. The only think I was sad was she only spent 7 days there. I think a few more days she would of gone to a rehab. She did find a out patient rehab on her own that could take her. The support was so much more then I thought for the whole family. Thank you all.
Kind, compassionate, knowledgeable staff. Felt safe and cared for there. Beautiful facility.
CuraWest really helped a close loved one when they were struggling at a very low point. The staff was super friendly & helpful. They took really great care of the family & made sure my friend got the best care. The accommodations were very nice and I would recommend them to anyone who is struggling and looking for help.
A Relaxed Retreat To Begin Recovery
Our newly renovated, state of the art facility is the perfect place to recover. Every aspect of our facility was designed to provide amenities and an atmosphere that supports the recovery journey.
Individual Focus – We focus on each client's unique needs

Highest Standards – We adhere to the highest standards

Homestyle Retreat – We give you all the comforts of home
Our facility helps clients by giving them a peaceful, serene, and comfortable homestyle environment combined with expert medical and clinical care.
Simple Straightforward Admissions
Our confidential admissions process is simple and straightforward. We understand how difficult it can be to for you or a loved one to find a treatment program. At CuraWest we are committed to making admission as easy as possible. If, for whatever reason, we are not the best fit for you or your loved one we promise to help you find a program that is.
Detox Treatment Programs
CuraWest offers an individualized detox program for every client. Age, length of use, type of substance and co-occurring medical and mental health disorders determine the client's unique needs. This allows us to form an individualized treatment plan. See below for more information on detoxification based on the type of substance being used.
WHY SHOULD YOU CHOOSE CURAWEST?
Suffering from drug addiction not only harms you but can affect everyone around you, including family, friends, and employers. We understand – we've been there. CuraWest was founded and is led by people who understand what clients and their families are going through. We know the hopeless, alone, broken, tired, disappointed, fearful feelings of everyone involved. We believe recovery is possible for everyone, even the family. If you've been to treatment before and are feeling disappointed and let down, let us help you. It's time for you to get well. Call us today to make your first real move to recovery.
CuraWest's first priority is helping our clients successfully detox from drugs & alcohol with the absolute minimum amount of discomfort. Once in our care clients will also have the option to transfer to longer term treatment. If the client or their family is interested in aftercare solutions, our case management staff will make all the arrangements to set up additional treatment options. These can range from a 30 or 60 residential stay to short-term outpatient programming. We meet our clients where they are at, providing them with options for the best chance at life-long sobriety.
Frequently Asked Questions
Addiction Recovery Articles
Our articles focus on guidance and inspiration for those seeking recovery and their loved ones. Check out some of our recent posts.
Meet CuraWest's New   Clinical Supervisor Congratulations to Kelsey Goss, who was ...
Effective Treatment Options for Drug & Alcohol Addiction Active addiction is not a one-size-fits-all experience. The medical condition affects different people in ...
Effective Treatment Options for Drug & Alcohol Addiction Active addiction is not ...
Clonazepam & Weight Gain Benzodiazepine Side Effects Clonazepam is the generic name ...